Stakapal is one of the industry leaders when it comes to the supply and installation of racking solutions, specialising in Cantilever Racking. Choosing the correct design of racking can provide you with a variety of safe storage options for storing long loads such as panel products, all types of metal or PVCu extrusions.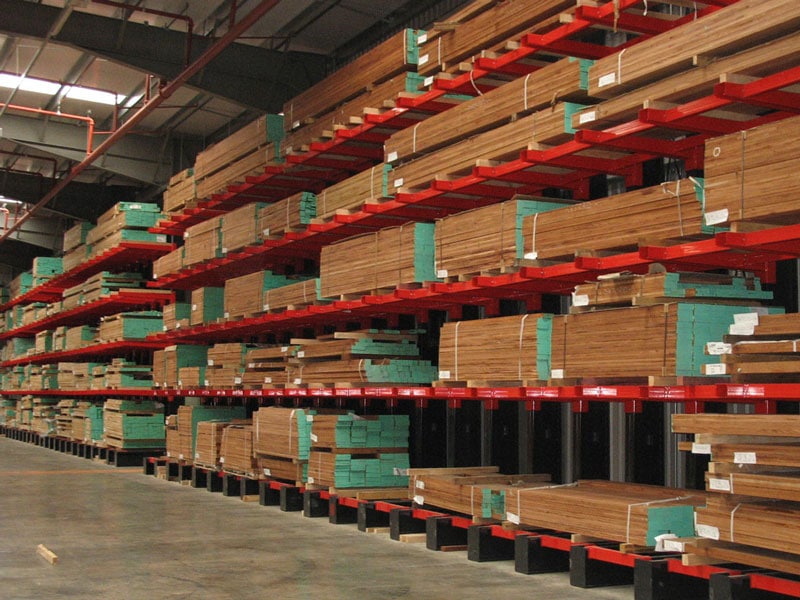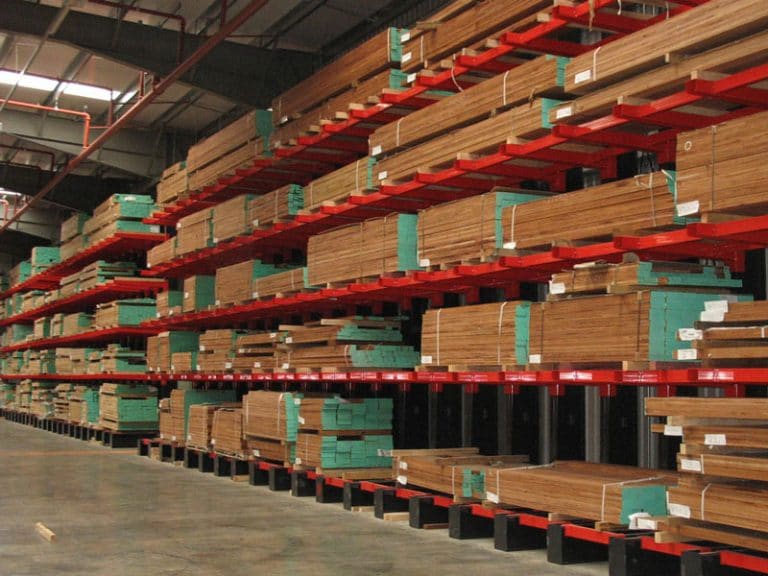 What Cantilever Racking range does Stakapal offer?
Our Cantilever Racks lead the field in terms of technical capability and innovation, with box construction columns that are manufactured to allow for a very simple yet highly effective arm connection through a reliable and adjustable wedge pin system. The full range is manufactured in the UK at our purpose-built factory in Cannock, Staffordshire.
Our product range includes Conventional, Free Path and Guided Aisle Racking. Our in-house design technology guarantees a bespoke racking design service that is specific to the individual storage requirements of our customers.
Stakapal's Cantilever Racks are designed to the SEMA Code of Practice for the design of Static Cantilever Racking and/or FEM 10-2-09 and/or BS5950 Part 5 and/or BS EN 1993 -1-3 (Eurocode 3).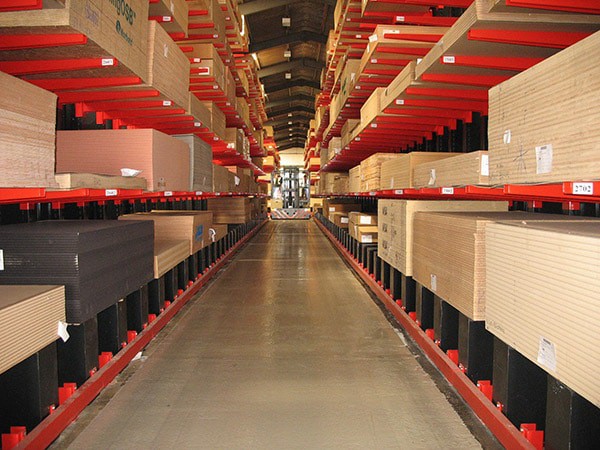 What are the features & benefits of our Cantilever Racking range?
Racking columns manufactured with double sided punching as standard offering the option of single or double-sided racking and future conversion
Boxed column construction design with maximum resistance to twisting and excellent adjustability punched at 76mm pitch optimising the available storage height
Tapered Cantilever shelving column construction ensures columns do not lean into aisles. Therefore maximises clearance from product to lift trucks
Fully welded base maximising rack column strength yet minimising column deflection
Base end plate with no sharp edges to damage truck tyres. Flexibility to be punched to accept base mounted steel guide rail or hardwood rubbing strips
Tapered Cantilever arm construction allowing increased clearance for products to assist loading
Positive rack arm connection ensuring efficient adjustability and full load transfer into the column
Frequently Asked Questions
Cantilever Racking is an industrial storage system manufactured in heavy duty steel and used in warehouses and yards for storing long lengths of product in particular timber, panel products, laminates, metals and UPVc extrusions. Whatever long products you are storing Stakapal are able to advise you how to maximise the available storage area with a cantilever racking solution specific to your requirements.
Cantilever Racking consists of vertical upright columns with arms attached at variable heights. Brace frames are located at the back of the racks to increase the load capacity along with integral bases that support the overall structure. Arms can be adapted to accommodate specific load bearing requirements and designed to suit any pack size to fully maximise the available area.
Systems are available in both double-sided and single-sided configurations. Single-sided racks can fit flush against the wall. Double-sided configuration allows the racking to be used from either side, and can be used throughout the warehouse, creating storage space on either side of the central column.
Cantilever Racking can also be referred to as Christmas Tree Racking or Tree Racking due to the shape of the structure with the vertical bar racks being similar to a tree. Other phrases used include Horizontal Bar Racking and Bar Racking.
How long are the Arms and what weight do they carry?
Our tapered arms are available in a wide range of lengths from 600mm up to 2100mm, depending upon bespoke requirements. Our standard arm lengths are 600mm long with a load capacity of 500kgs, 1000mm long with a load capacity of 750kgs and 12200mm long with a load capacity of 1,000kgs.
Yes, we do – Stakapal's in-house installation teams are all SEIRS (Storage Equipment Installers Registration Scheme) registered from Advanced Skills through to Site Management capability. Our Dedicated Technical Engineers will visit your site providing a free site racking survey service guiding you through the complete process from concept to completion.