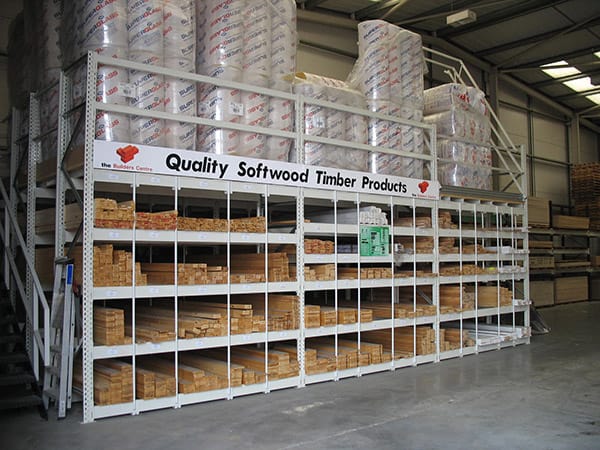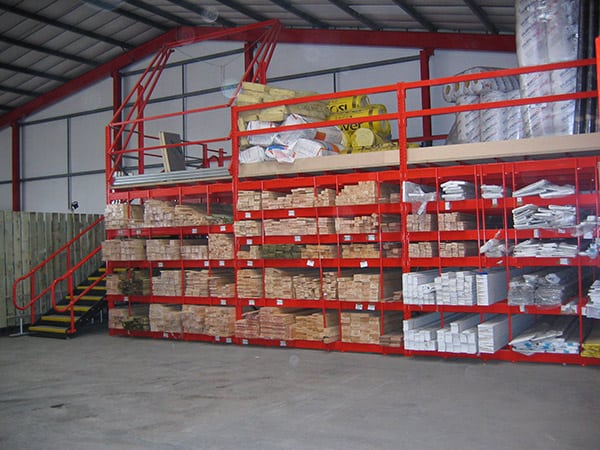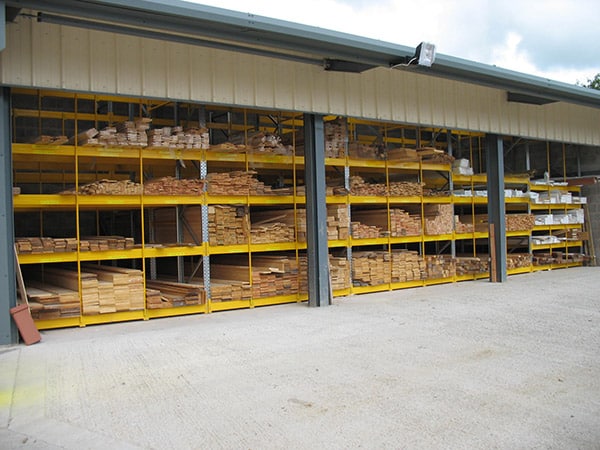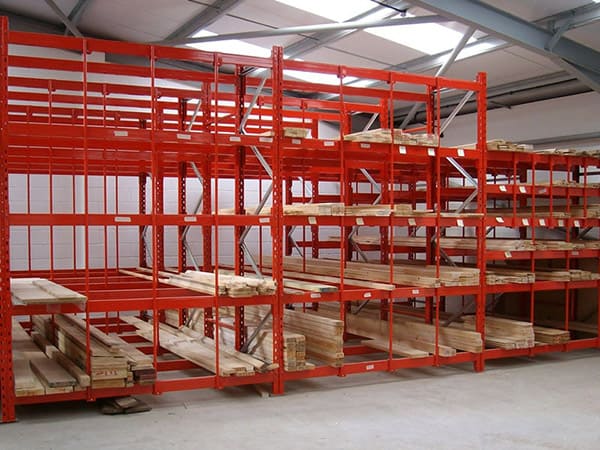 What Pigeon Hole Racks do Stakapal offer?
Usually designed on an available space or stock requirement basis Pigeon Hole Racking is ideal for the storage of long lengths of Timber, PVCu profiles and Plastic Drainage in a horizontal configuration either internally in a warehouse environment or externally in designated yard areas.
Stakapal's SR3000 Series Pigeon Hole Storage provides the capacity to tailor separate compartments for a wide range of relatively small volumes of differing stock profiles.
Similarly the horizontal configuration of Pigeon Hole Storage normally means that product is selected and hand loaded away from forklift trucks and other machinery.
What are the features & benefits of Pigeon Hole Racking?
The 50mm pitch of the post section maximises horizontal adjustability
Vertical Dividers can be either adjustable or fixed depending on customer requirements
Pigeon Hole Racks lend themselves to support an oversailed raised storage area for additional space utilisation
We manufacture a wide range of staircases and loading gates In-house
We also offer a full decked finish or leave prepared for the customer to fit their own floor