Stakapal's SR500 Series Integrated Shop Racking system offers a range of Trade Merchandising opportunities through to conventional Shop Shelving solutions.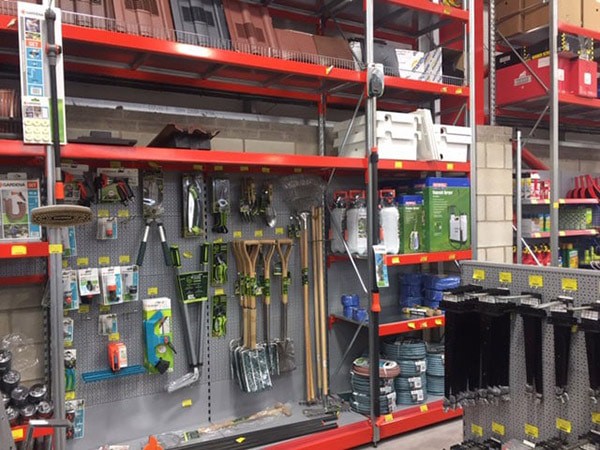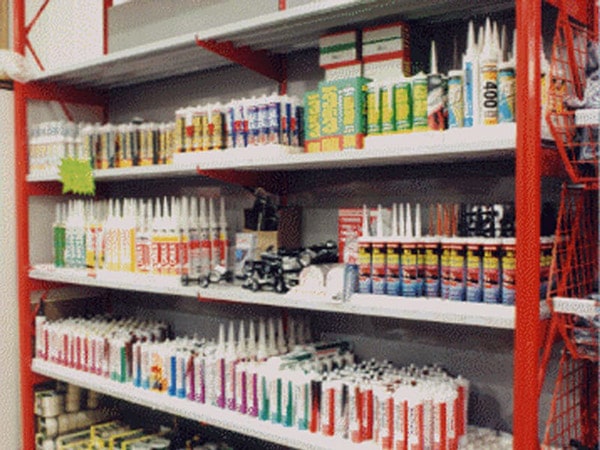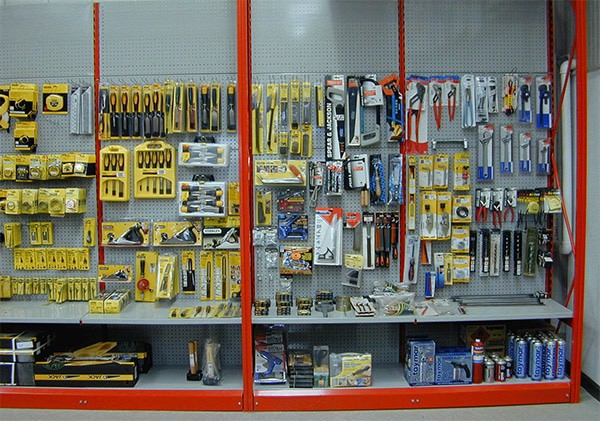 What is Integrated Shop Racking?
Our bespoke manufacturing process enables us to combine a Gondola Shelving column within a wide Four Post Bay.
This combination results in a totally Integrated Shop Racking system suitable for all Trade areas that require both Shop Floor Merchandising as well as additional storage capacity.
Typically utilised around the perimeter of the shop or trade floor area Integrated Shop Racking allows products to be stored and displayed at both high and low levels giving an extremely flexible storage solution.
What are the features & benefits of Stakapal's Integrated Shop Racks?
Bays can have plain, louvred or perforated back panels
Shelves can be either steel or chipboard or a combination of the two
Wide Bays can be divided allowing shelving in one half of the bay and hanging items in the other half of the bay below, or alternatively a full height wide bay with bulk storage above for back up stock
A full range of merchandising options can be accommodated within the system